Hamas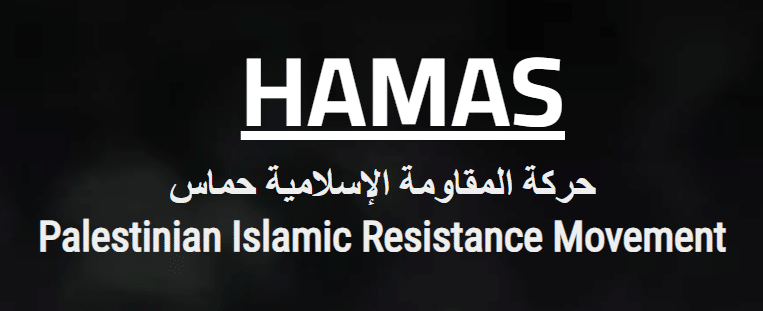 Hamas, formed in 1987 as a Palestinian Islamic terror organization, is a major player in the Israeli-Palestinian war. Operating primarily in the Gaza Strip, which it controls since 2007, Hamas is known for both its political activities and its militant wing, the Izz ad-Din al-Qassam Brigades.
The group's methods, including rocket attacks and suicide bombings against Israeli targets, have led to its designation as a terrorist organization by the U.S., the EU, Canada, Israel and other western democracies, while others view it as a legitimate resistance movement. Hamas' role in the region remains a subject of international controversy and debate.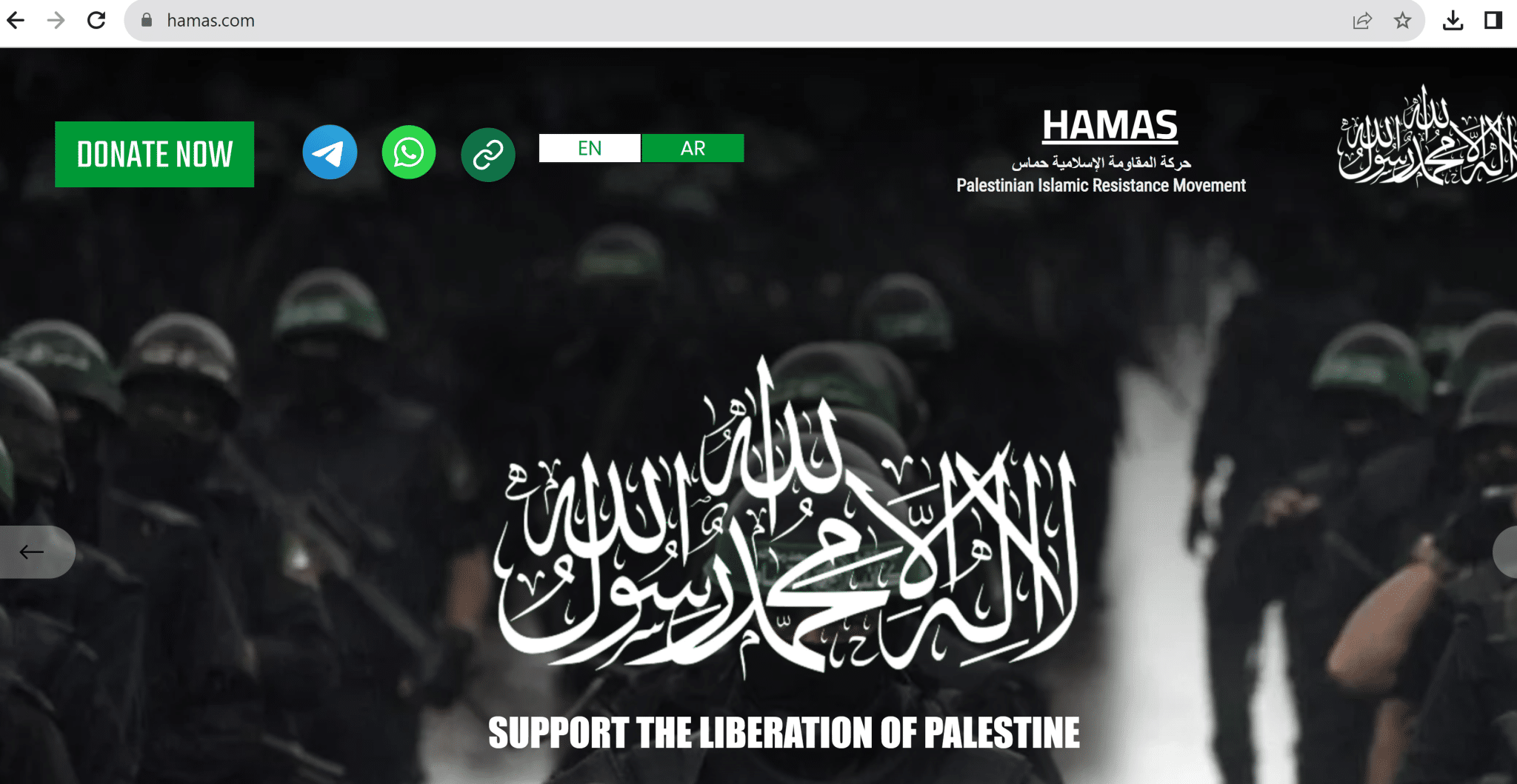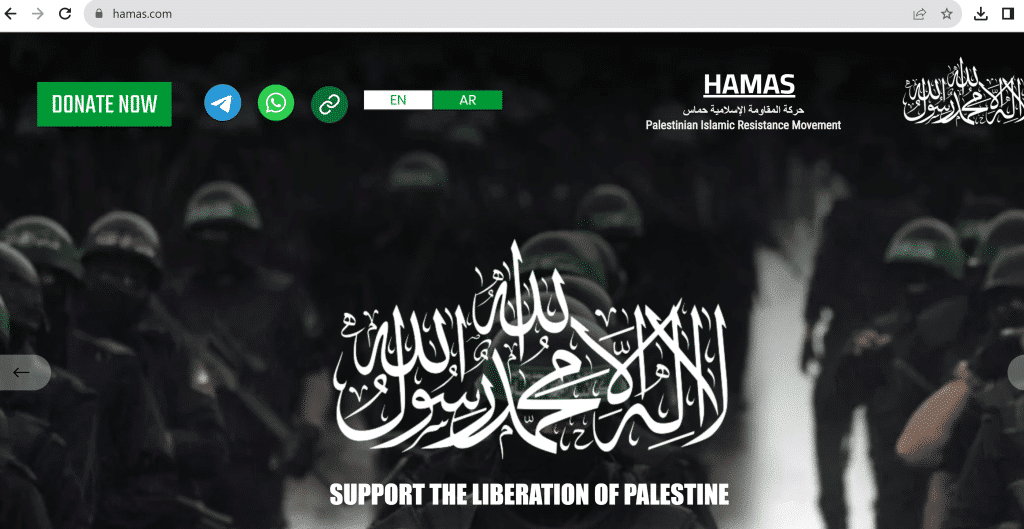 Hamas.com Website
The website hamas.com presents itself as affiliated with the Palestinian Islamic Resistance Movement, Hamas. It is prominently focused on the organization's narrative and actions, emphasizing support for the "liberation of Palestine." The site contains graphic and morbid content such as videos from the 7th of October massacres that promotes its agenda of genocide against Jews and infidels, and promotes Hamas activities, including pro-Hamas propaganda and official statements. The content and structure of the website are aligned with the group's broader messaging and goals in the Israeli-Palestinian conflict.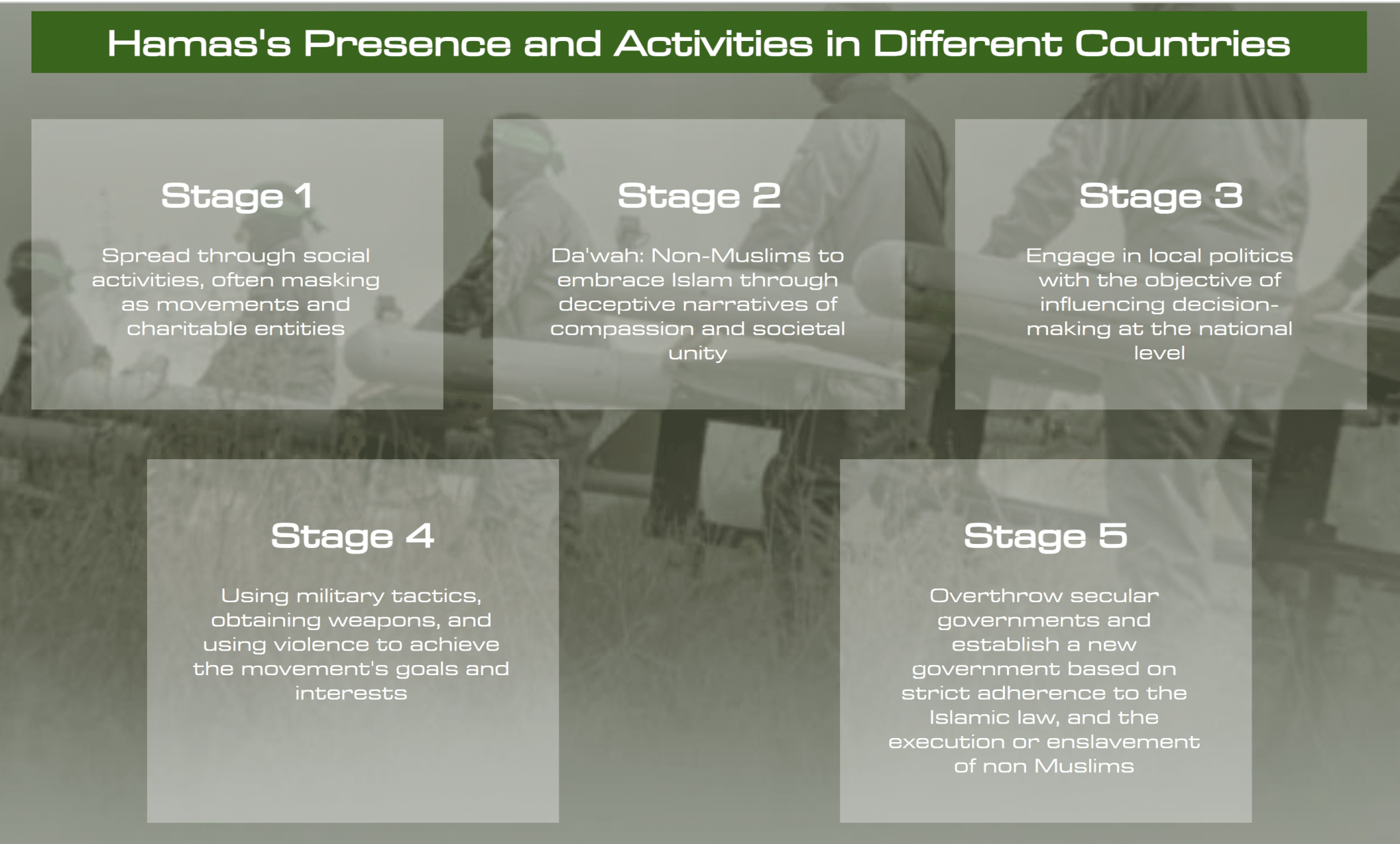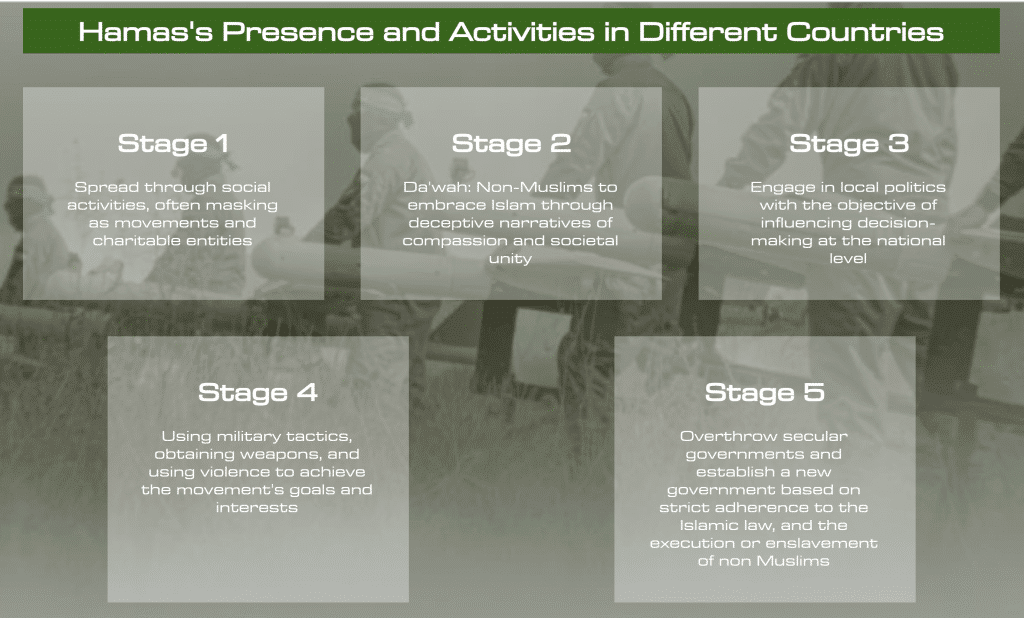 Atrocities and Barbarism Admitted Publicly
On the website Hamas publicly admits for all the world to see how it has been involved in numerous barbaric attacks, primarily targeting civilians in Israel. These actions have led to significant loss of life and have been widely condemned internationally. As a result, Hamas is designated as a terrorist organization by several countries and international entities. These designations are based on Hamas's tactics, which are considered terrorist acts under international law due to their deliberate targeting of civilians and non-combatants.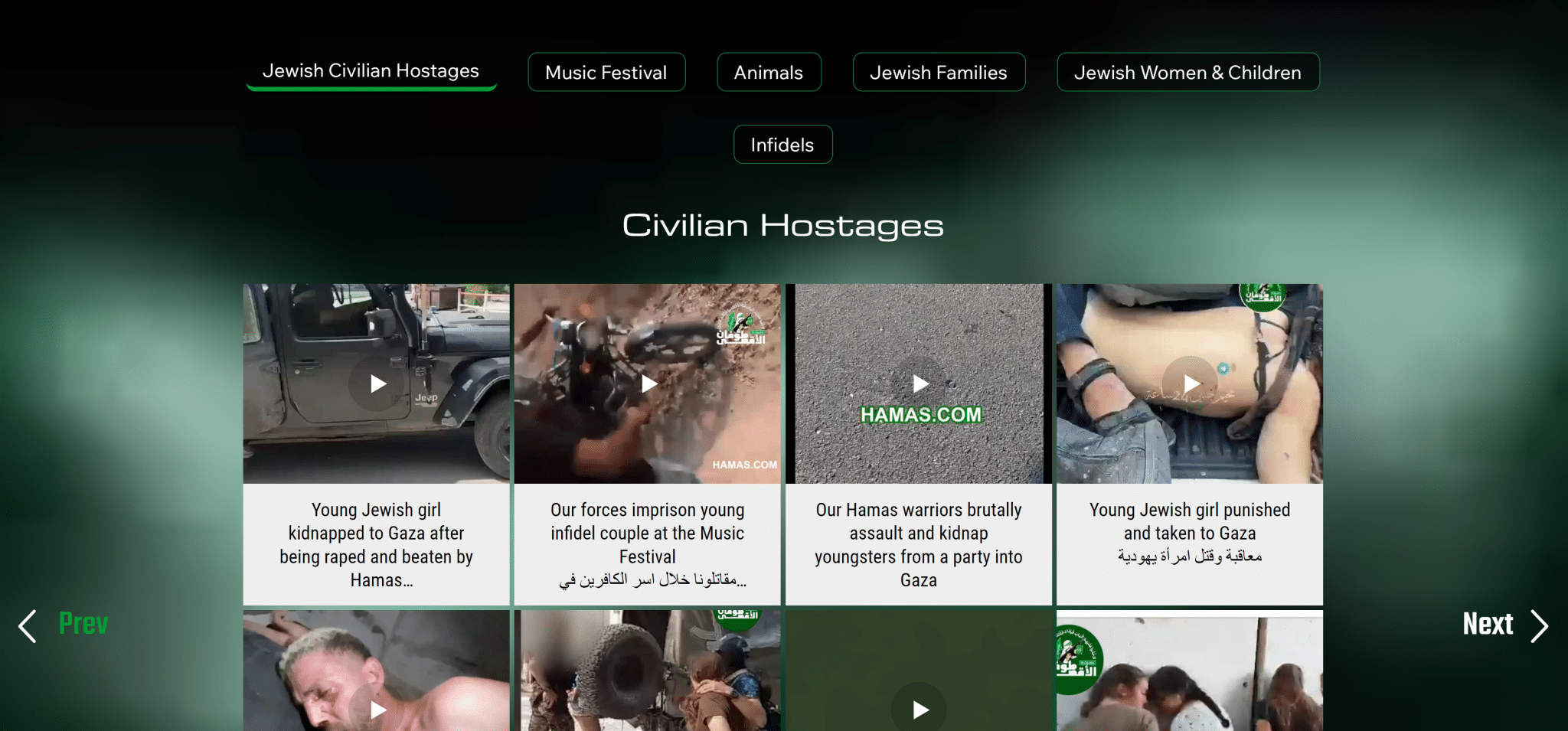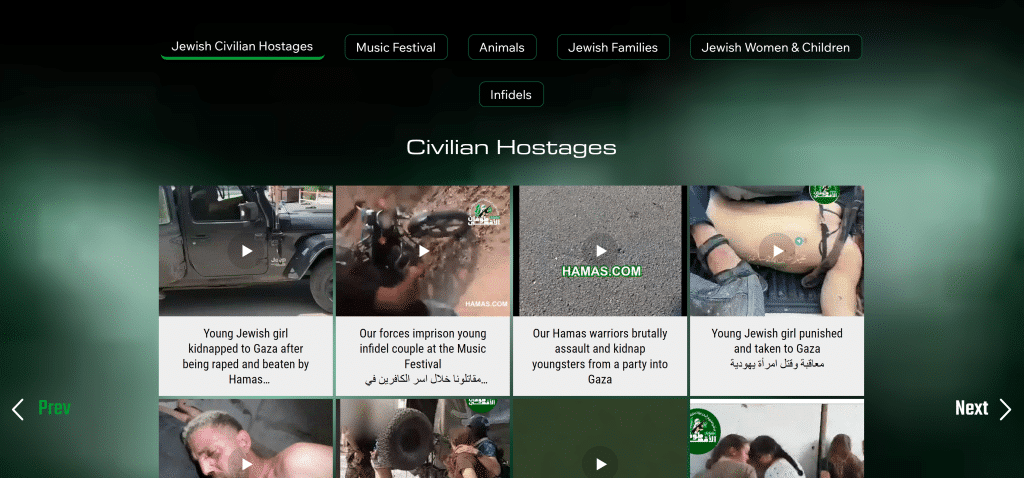 Visit the Website at Your Own Peril
It's important to be aware that the website hamas.com contains extremely graphic and disturbing content, including footage and videos of civilians being subjected to brutal violence. Those considering visiting the site should be prepared for such content, which may be deeply distressing or triggering. The nature of these materials reflects the violent and brutal tactics being used by Palestinian Islamist terror groups against civilians.