Abu Zina Eliminated in Targeted Airstrike
Guided by intelligence from the Israeli General Security Service, the Israel Defense Forces conducted a targeted airstrike on the Gaza-based Hamas production facility, resulting in the elimination of Mahsan Abu Zina, the chief of the Industries and Weapons Department.
Munitions and Missiles Production in Gaza
Abu Zina was known for his role in overseeing the production of essential munitions and missiles used by Hamas militants.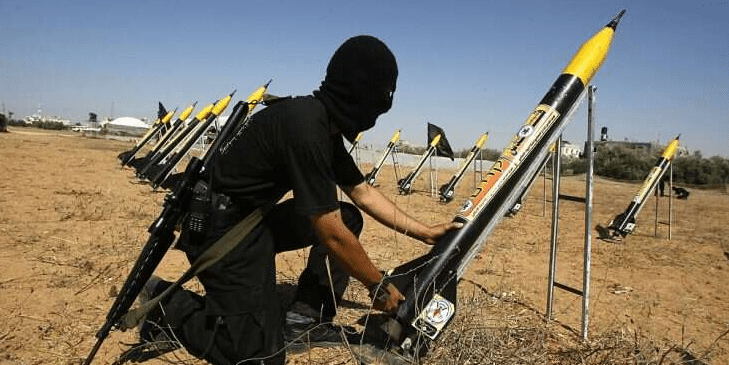 Additionally, IDF personnel detected a group intending to launch anti-tank missiles and successfully directed an airstrike that neutralized several militants. Another group, implicated in rocket launches into Israel, was similarly targeted and struck by an aircraft under IDF guidance.
The IDF operations persist within Gaza, focusing on the suppression of militants and the strategic targeting of terrorist infrastructures.
Humanitarian Corridor Initiated
The Israeli Defense Forces established a passage for Gaza residents amidst the conflict as they disclosed the identities of two soldiers who were killed.
Casualties and Hostages
Since October 7, there have been 1,400 Israelis killed, which includes 350 members of the military. Meanwhile, Hamas has taken 240 people hostage, with four having been released and one rescued.
IDF Soldier Remembered
The IDF reported the loss of Sgt.-First Class Jonathan Chazor, 22, from the Shaldag Unit based in Katzir, during confrontations in the northern part of the Gaza Strip.
Internal Criticism within Hamas
A Hamas leader criticized Ismail Haniyeh and Yahya Sinwar, saying they live luxuriously elsewhere while he struggles with meager provisions.
Palestinian Casualties Claimed by Hamas
Hamas has reported that Israeli assaults on Gaza from October 7 have resulted in the deaths of 10,569 Palestinians, including 4,324 children, and have left 26,457 injured.