7th of October, Southern Israel
Please share this video with anyone you know who still believes Palestinian terrorism is in any way justifiable.
A dashboard camera captured a tragic event in southern Israel on October 7th, 2023. A father was at his home taking refuge during an atrocious act of violence in his town by Palestinian terrorists. In the midst of this, he received a distressing phone call from his daughter, who had been injured and was calling out for help, explaining that she had been shot by the militants. Her residence is in a different part of the town.
---
Watch:
>> RAW VIDEO FOOTAGE (Extremely Graphic)
Hamas Massacres, Southern Israel, 7th October 2023 <<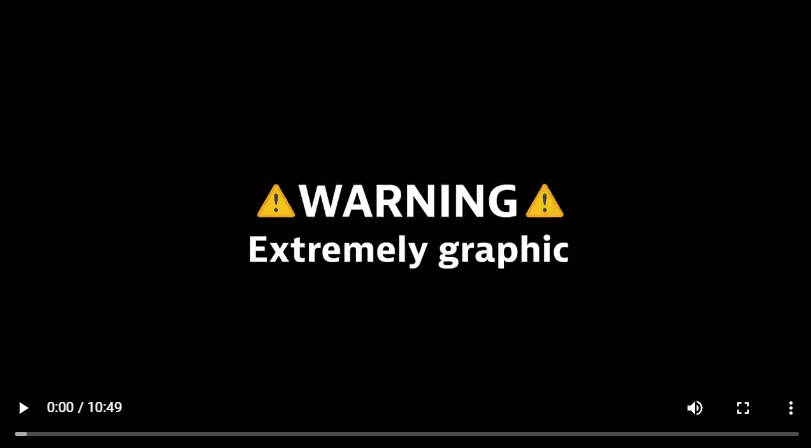 credit: HamasVideo.com
---
As the father hurriedly drives to his daughter's aid, the aftermath of the violent act is evident from the sight of charred vehicles along his route. Additionally, a paragliding vehicle is visible on the road, which was utilized by the Palestinian terrorists to infiltrate the town. The father's journey takes a horrifying turn when he is flagged down by a terrorist. Mistaking the terrorist for a security or military official, the desperate father shouts, "They shot my daughter!" The terrorist, devoid of any humanity, responds by firing shots at the father's vehicle.
The Graphic Video
Palestinian terrorist shoots at Israeli man after waving him down.
Palestinian Terrorist Brutality
This is just another video, from hundreds captured on that day, showing the brutality of Palestinian terrorism towards Jews. Palestinian terrorists will shoot at any Jew, no matter their age or gender or if they are unarmed. Even if you are not Jewish but happen to pass by a Palestinian terrorist they will shoot at you and try to kill you. Over 50 foreign nationals who are not Jewish are currently being held hostage by Palestinians. Over 300 foreign nationals that were not Jewish were killed by Palestinians on October 7th.