Arabs Show Their Support to Israel
When terror strikes, people across the globe come together to condemn the evil acts of the perpetrators. Saturday's attack on Israel was not an exception. As Israelis come to terms with the horrific incidents over the past few days, a section of Arabs have found their own way to show support to Israel at this difficult time.
Arabs Stand With Israel
A Facebook page, "Arabs Stand With Israel," was created yesterday, and in less than 24 hours, it has managed to garner over 4,500 followers. Since its creation, this Facebook page has been sharing messages of hope from Arabs across the world.
A notable message came from celebrated model Bella Hadid. She denounced Hamas, labeling it a terror group that must be eliminated. Bella emphasized the sanctity of innocent lives, asserting that no civilian should suffer amidst these conflicts.
It is worth mentioning that Bella and her sister, Gigi Hadid, have been supporting the "Free Palestine" movement. However, the supermodel says the latest act by the Hamas isn't what she stands for.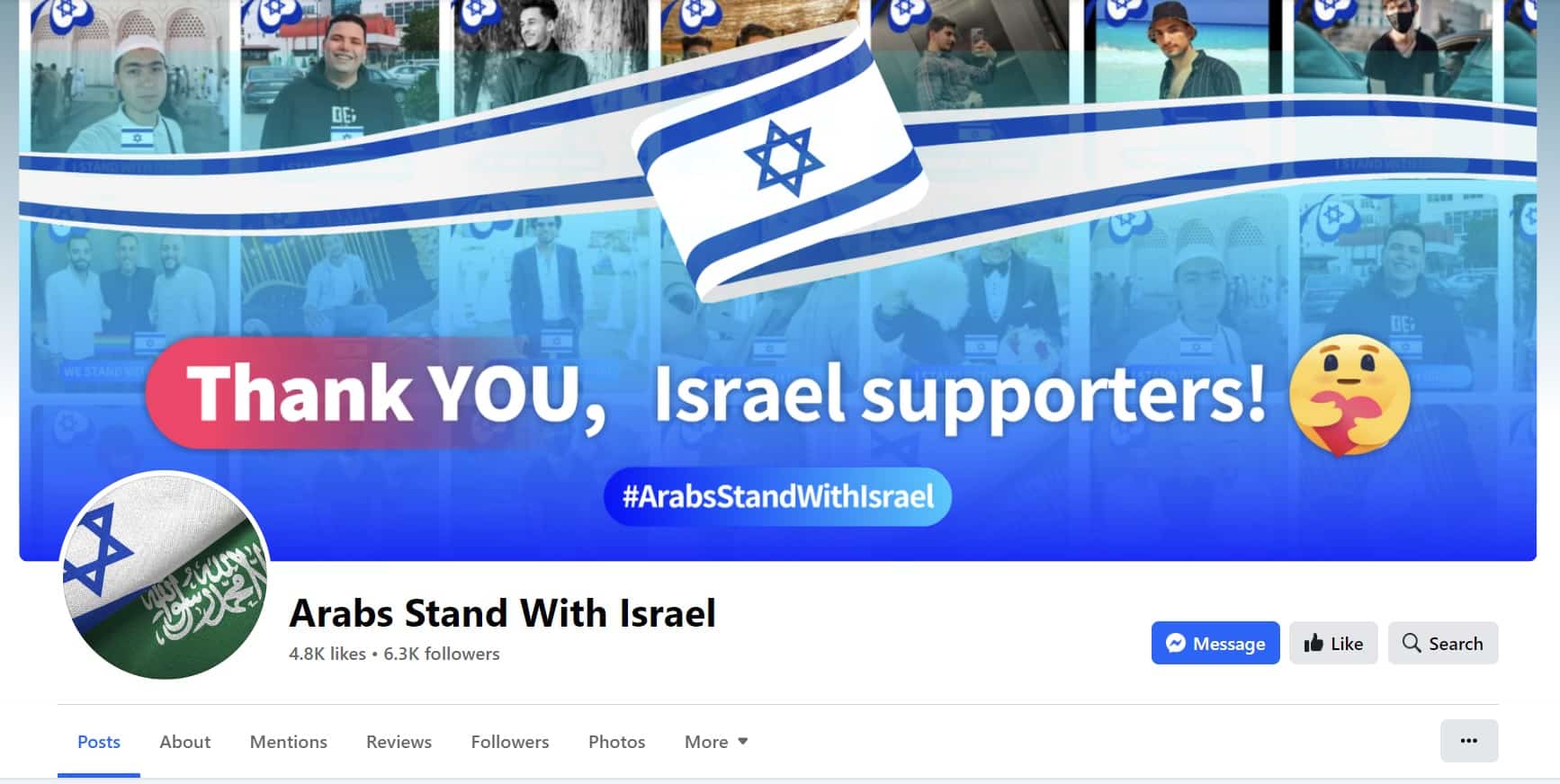 "Free Palestine" Movement Supporter Condemns Hamas' Attack on Israel
A message from Gigi was also shared on the Facebook page. Although she supports Palestinians' struggle for freedom, she said terrorizing innocent Israelis was never an option. Gigi concluded her message by extending her condolences to affected families.
Arabs Stand With Israel's admin shared a thoughtful gesture made by Wajdi Darraji from Tunisia. Darraji, who runs a restaurant in Tunis, decided to offer a whopping 50% discount on all meals to anyone vocalizing their support for Israel. What a "delicious" way to champion unity and peace.
Sido Belhachemi from Algeria came up with a unique way of protesting against Hamas. According to his message shared on the Facebook page, Belhachemi vowed not to shower until Israeli soldiers win against the terror group.
Arab Supporters of Israel Donate Funds to Affected Israelis
Meanwhile, some Arabs have made donations to support victims of the Hamas attack. Shahidudin Musa and Nur Lis Alieysa, a Malaysia-based couple that recently welcomed their firstborn, donated over $50,000 worth of baby products to Israeli families in need. In the spirit of donations, Arabs Stand With Israel's admin wrote that Ahmed Medhat from Egypt had contributed $5,000 to help affected Israelis.