Jewish Woman Stabbed in a Suspected Antisemitic Attack
A middle-aged Jewish woman was attacked while at her home in Lyon, France, on Saturday afternoon, with her attacker leaving a swastika painting on the door. The victim was stabbed twice in her abdomen immediately after opening her door.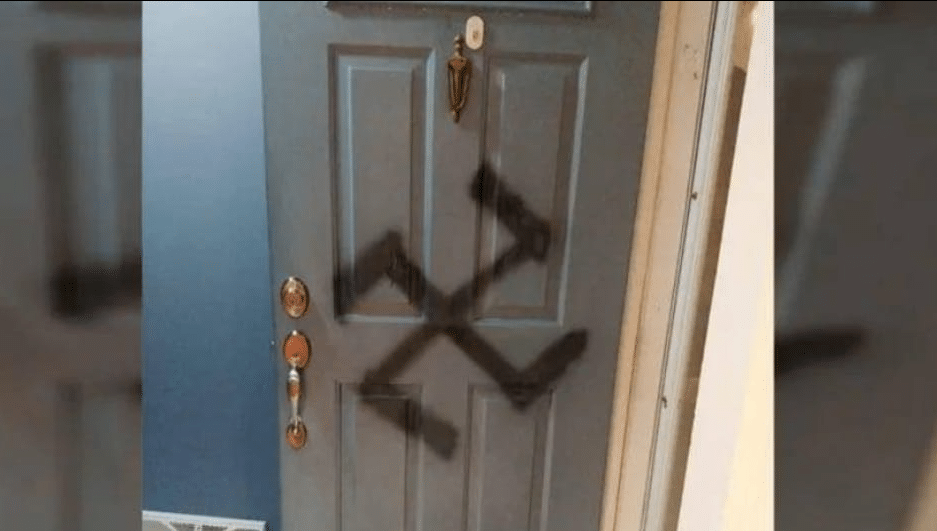 French police have already announced a manhunt for the culprit, who the Jewish woman described as a male wearing a mask and a black outfit. French daily newspaper Le Figaro says the victim is currently in a Lyon-based hospital, and her condition has stabilized.
Meanwhile, the Lyon Office of Public Prosecution's preliminary assessment suggests the attack on the Jewish woman was antisemitic, given the swastika on the door. Moreover, the authority says the presence of a mezuzah symbol at the victim's doorway made it easy for the attacker to identify her.
Following the saddening incident, Lyon Mayor Gregory Doucet has condemned the violence on his social media accounts while offering support to the attacked Jewish woman. The victim's lawyer, Stephane Drai, told BFMTV yesterday evening that she will soon file an "attempted homicide" complaint.
Antisemitism is on the Rise in France
The latest attack on a Jew comes amid rising concerns over antisemitic acts in the French-speaking country as the war between terror group Hamas and Israel continues to escalate. There is already a campaign (#JeSuisJuis) on social media aiming to create awareness about the growing antisemitism in France and urge people to report any antisemitic incidents to authorities.
Since October 7, when Hamas attacked Israel, there have been over 800 antisemitic acts reported to police in France. According to France's Minister of Interior, Gerald Darmanin, that figure is double the antisemitic incidents reported the whole of 2022.
"Jewish People Cannot be Broken," Hagoel Says
In reaction to Saturday's antisemitic attack, World Zionist Organization chair Yaakov Hagoel said the Jewish people will unite in their strength amid the rising cases of antisemitism and show the world that they can't be broken.
Antisemitism is not witnessed only in France. Last month, a suspected antisemitic attack happened in the US when a synagogue president was stabbed to death.