Terror Group Spokesman Lies – "There Was No Command To Kill Civilians"
During a recent BBC interview, Ghazi Hamad, the Deputy Foreign Minister for Hamas in Gaza, abruptly ended the conversation after facing tough questions about the tragic incidents in Israel. The interview, conducted by the BBC's Middle East correspondent Hugo Bachega, revolved around the allegations of violence towards Israeli civilians.
Hamas Official Walks Out of BBC Interview
In the discussion, Hamad refuted the claims that Hamas had orders to harm civilians during the events of October 7, where militants reportedly infiltrated Israel. During these events, a festival in the desert was ambushed, resulting in the tragic death of 260 attendees.
---
Watch:
>> RAW VIDEO FOOTAGE (Extremely Graphic)
Hamas Massacres, Southern Israel, 7th October 2023 <<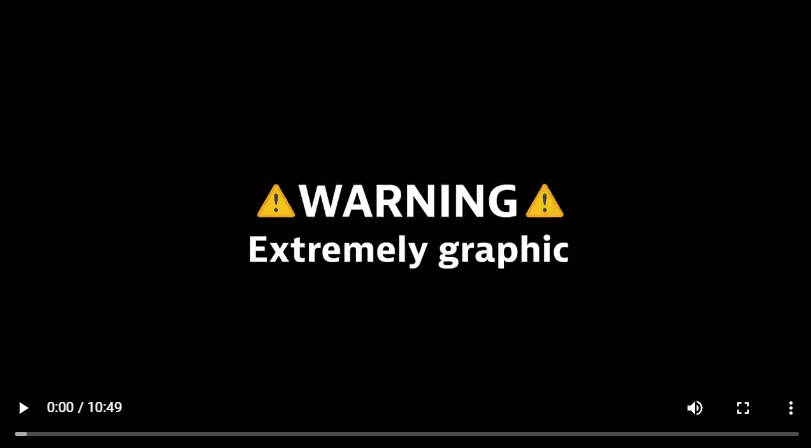 credit: HamasVideo.com
---
Graphic images from the Be'eri Kibbutz were shown to media sources by the Israel Embassy in London. These disturbing images displayed the aftermath of violence, with rooms covered in blood and multiple bullet holes evident on the walls. The harrowing scenes included the remnants of a family tragedy, where three individuals were found deceased in their home.
The aftermath of another attack on a preschool was equally distressing. The gruesome photos showed toys riddled with bullet holes and evidence of the unknown number of victims.
In the interview, Hamad reasoned that due to the vastness of the area, confrontations were inevitable. Bachega countered by emphasizing the invasion of people's homes, to which Hamad responded that there was no intention to harm civilians.
When further probed about the justification of the alleged violence against sleeping individuals, Hamad disconnected his microphone and ended the interview abruptly, leaving in evident frustration.
Reports state that up to 1,500 Israelis have lost their lives due to such incidents, with an additional 200 being taken as hostages to Gaza.
More Shocking Details From the Massacres
A particularly chilling account was shared by an individual named Dor Kapah. He recalled the terror during the Nova music festival, detailing how the jubilant atmosphere quickly turned into a nightmare. The festival was suddenly disrupted by missiles, and soon after, attendees witnessed armed militants approaching. With terrorists on motorcycles chasing after them, Dor and his friends were forced to make a quick escape in their jeep.
Moreover, at the Be'eri Kibbutz, the situation was even more dire. Images released by Israel depicted the sheer brutality of the incident, with young children being among the victims. The Zaka search and rescue group undertook the grim task of recovering over 100 bodies from the kibbutz.
Survivors shared their harrowing tales. Haim Jelin recounted the terror unleashed by the attackers, describing how they moved with impunity. Another survivor, Miri Gad Mesika, narrated her escape from her home, which was set ablaze.
The violent incidents in Israel and the testimonies of survivors continue to draw global attention, highlighting the urgent need for peaceful solutions in the region.