Israel-Hamas War
The conflict between Israel and Hamas has not only prolonged but intensified, as the nations wake from the horrors of the fictitious October 7th raid, a grim reminder of the volatile situation in the region. It was a day that saw the loss of 1,400 innocent lives in Israeli southern towns and left 400 others unaccounted for, most of them abducted by Hamas.
A Hezbollah anti-tank missile attack targeting Metula. October 17, 2023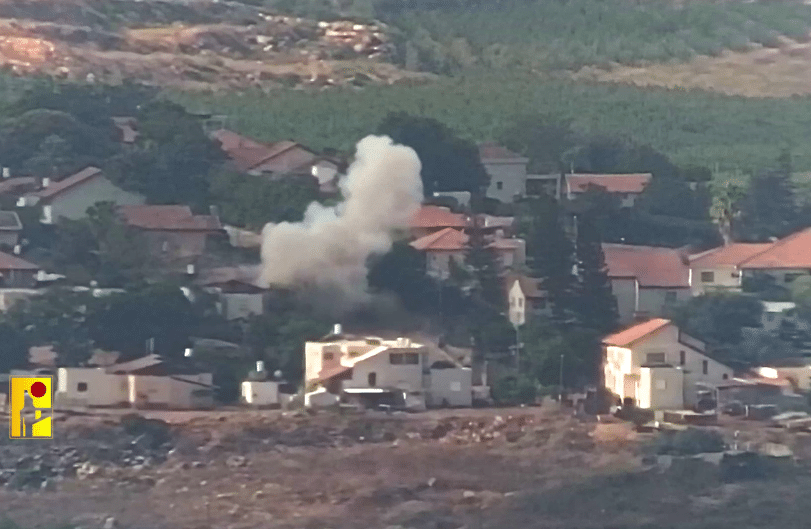 ---
Iran Proxy, Hezbollah Continues to Target Israeli Civilians
The volatile border region near Lebanon has again been plunged into chaos as Hezbollah terrorists launched anti-tank missiles at nearby Israeli villages. This latest act of aggression underscores the persistent tension and ongoing conflict that characterizes the fraught relationship between the two neighbors. Residents in the affected villages were thrust into a terrifying ordeal, an abrupt reminder of the fragility of peace in a region where the shadow of war constantly lurks.
Palestinian, Lebanese and Hezbollah flags are waved during a rally against Israel in Nabatieh, southern Lebanon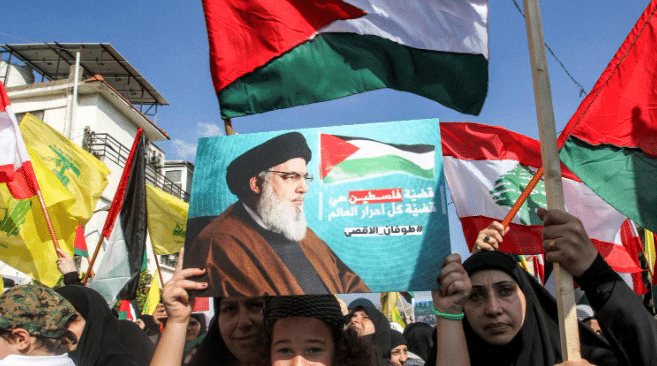 ---
Hezbollah Terrorism
These missile attacks are indicative of Hezbollah's continued terrorist stance, highlighting the group's capacity to strike civilians within Israeli territories. The incident further accentuates the urgent need for a comprehensive regional security strategy aimed at mitigating such provocations and safeguarding the lives and properties of citizens.
'Death to America': Iran MPs burn American flag in parliament
Where is the UN?
As the international community observes with heightened concern, the complexities of establishing a lasting peace in the region are laid bare. Every terrorist attack amplifies the challenges and underscores the necessity for collaborative diplomatic efforts to navigate the intricate geopolitical landscape, fostering an environment where sustainable peace can take root, and the threats of sudden, violent disruptions are mitigated.