No Jews, No News
None of the mainstream media are reporting on global Jihadi Islamist terrorist groups anymore. On a regular basis, like now in western Darfur, Jihadi Islamist groups are murdering non-Muslims and massacres by extremist Muslim militias and terrorist are a growing problem in the world. When it happens in Israel and Israel retaliates, the pro-Hamas media outlets of course turn on their propaganda machines. When it happens in Africa, well.. no Jews, no news.
Back to our coverage..
Islamic Jihadi Janjaweed Militias Murder 773 People in Sudan
Reports have emerged from Sudan that the number of African Christians killed by Islamic Jihadis in Darfur has hit 773. Rapid Support Forces, the terrorist group behind the massacre, is allied with several militia organizations in the Middle East, including Hezbollah and Hamas.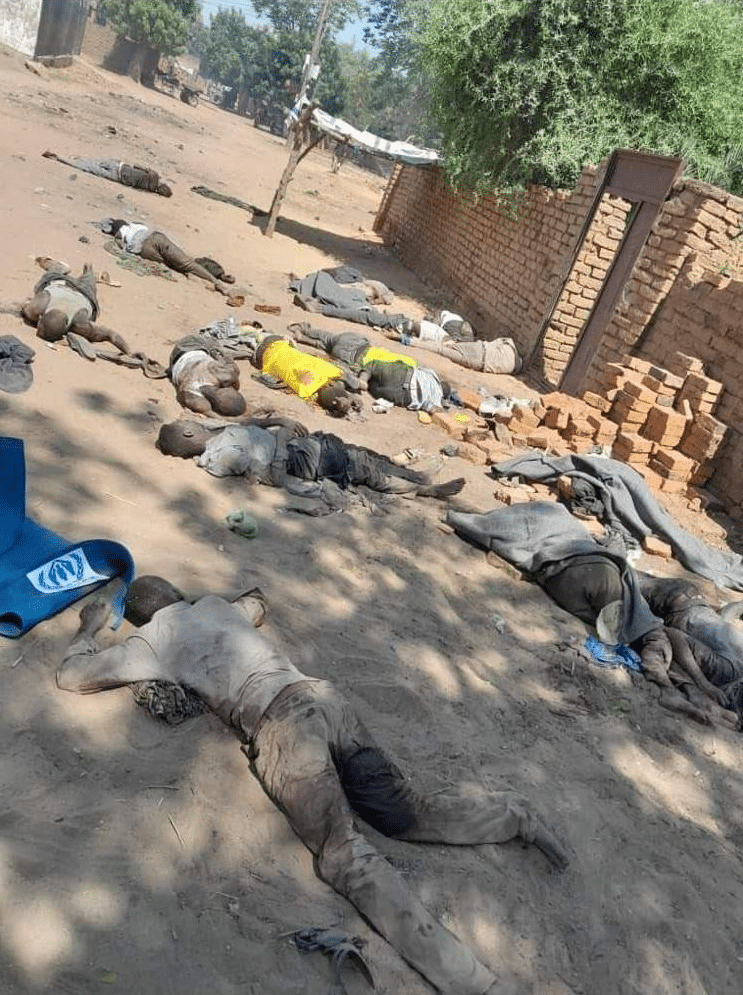 The ongoing war in Sudan, which started in April, has caused the displacement of more than ten million people over the past five months. Aid workers in the country say they are disappointed with the Western countries, which appear to have ignored the humanitarian crisis in Sudan and shifted their focus on the Hamas-Israel fight.
UNHCR's Director of External Relations, Dominique Hyde, says she is saddened by the current situation in Sudan. Speaking to Mail and The Globe over the weekend, Hyde said it was shameful that crimes committed two decades ago in Darfur are still happening in 2023.
"Western Governments No Longer Interested," UNHCR Official Claims
According to Hyde, the ongoing conflict in Sudan briefly attracted global attention back in April when several Western nations sent airplanes into the African country to evacuate their citizens. Ever since the foreigners got extracted, Hyde says Western governments have lost interest.
The United Nations is now looking to raise $3.5 billion to address the humanitarian crisis in Sudan. Hyde reveals that only about 40% of the targeted amount has been raised so far.
So, how did the war in Sudan start? Sudanese military disagreed on various issues with its ex-ally Rapid Support Forces in mid-April. The terrorist group then declared war against the military, capturing several Sudanese towns, including Darfur. As stated, the violence has forced millions of people to evacuate their homes.
Hyde says refugee camps are now overcrowded, and over the last two months, they have suffered Cholera outbreaks. The Director of External Relations also narrates how Janjaweed has been looting aid trucks and killing aid workers, thus making humanitarian efforts difficult. She says over 40 aid workers have lost lives since April.
Rapid Support Forces Accused of Sexually Abusing Non-Muslim Women
Meanwhile, Rapid Support Forces is being accused of abducting non-Muslim women and treating them as sex slaves. Liz Throssell, the UNHCR spokesperson, said on Saturday that hundreds of women have been taken captive by the terror group since the conflict began.