Jenin IDF Operations
Israeli troops have been operating in the Jenin refugee camp in the West Bank since midnight on Thursday, triggering intense clashes with Palestinian militants in the camp.
At least nine Palestinians militants have been killed and over a dozen injured, according to the Palestinian health ministry.
The Israeli army has said that it is targeting "armed Palestinians" in the camp.
A WAFA correspondent reported that a large army force, accompanied by a bulldozer, stormed the camp, with snipers occupying rooftops and the bulldozer destroying roads and infrastructure.
The Israeli army also fired a missile inside the camp, causing multiple serious injuries.
Al-Aqsa Martyrs Brigades in Jenin
The Al-Aqsa Martyrs Brigades, a Palestinian terrorist group, said in a statement that its fighters were still engaged in intense armed clashes with the Israeli forces, targeting them with heavy gunfire and explosive devices.
WAFA reported that Israeli forces had targeted an ambulance with gunfire, injuring one of the medics.
The Israeli army has denied targeting the ambulance.
WAFA also reported that Israeli forces were deliberately preventing medical teams from reaching the injured.
The Israeli army has not commented on this allegation.
Jenin has long been a bastion of Palestinian terrorism in the occupied West Bank.
In July this year, Israeli forces launched a wide-scale operation in the city and its camp aimed at rooting out terror groups based there.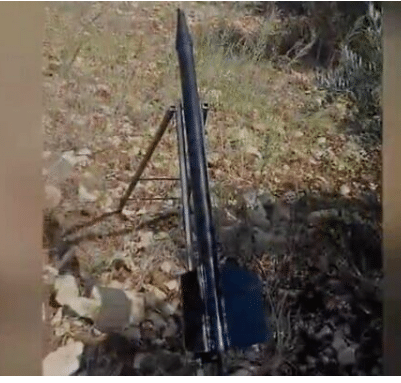 Jenin IDF Raids since October 7th
The Jenin camp has been raided several times since the outbreak of the Gaza-Israel war on 7 October.
Israeli forces also stormed the Nablus refugee camp early on 9 November in search of resistance fighters who had carried out a shooting operation southeast of the West Bank city overnight on Wednesday, which injured two settlers.
The Israeli army has said that it is "committed to protecting the lives of Israelis" and that its operations in Jenin and Nablus are aimed at "disrupting terrorist activity".