Marc Louvet
Update – VanEck investments firm posted on Twitter:
Marc Louvet, a French citizen working in New York at the VanEck investments firm was caught red handed ripping down posters of Israelis kidnapped by Hamas on the 7th of October this month. Since the murderous Hamas terrorist attacks in southern Israel, around 400 people are still missing and around 200 of them are believed to be currently being held captive in Gaza by the Hamas terrorist group.
Credit to Daniel Amram for bringing us this story
---
Watch:
>> RAW VIDEO FOOTAGE
Hamas Massacres, Southern Israel, 7th October 2023 <<
---
Marc Louvet After Ripping Down Posters
In the video you can see people confronting Louvet asking him why is he ripping down posters of people kidnaped by Hamas, he responds to them "where are the palestinians prisoners" – the people who confronted him answer him "these are kids that were kidnapped, so put your own sign up for Palestinians".
Obvious Anti-semitism
Using the sentence "where are the Palestinian prisoners" is obviously a cover for outright anti-semitism. Everyone knows that Palestinians being held in Israeli prisons are people who were caught trying to murder Jews, trying to attack Israelis and Hamas or Islamic Jihad members. There are some underage among those prisoners yes, those are teenagers who were caught throwing stones and molotov cocktails at soldiers or Israelis and a stone hitting someones head can and has killed and injured many Israelis in the past. Those teenagers deserve some jail time.
Why Are There Palestinians in Israeli Prisons?
According to wikipedia there are currently around 4,500 Palestinians in Israeli prisons. They have better conditions than most regular Israeli prisoners and go through a military juducial system where evidence of their terrorist actions is shown and a punishment of prison time is given. There is no death penalty for murderers (Palestinians found guilty of murdering Israelis in terrorist acts usually get life imprisonment).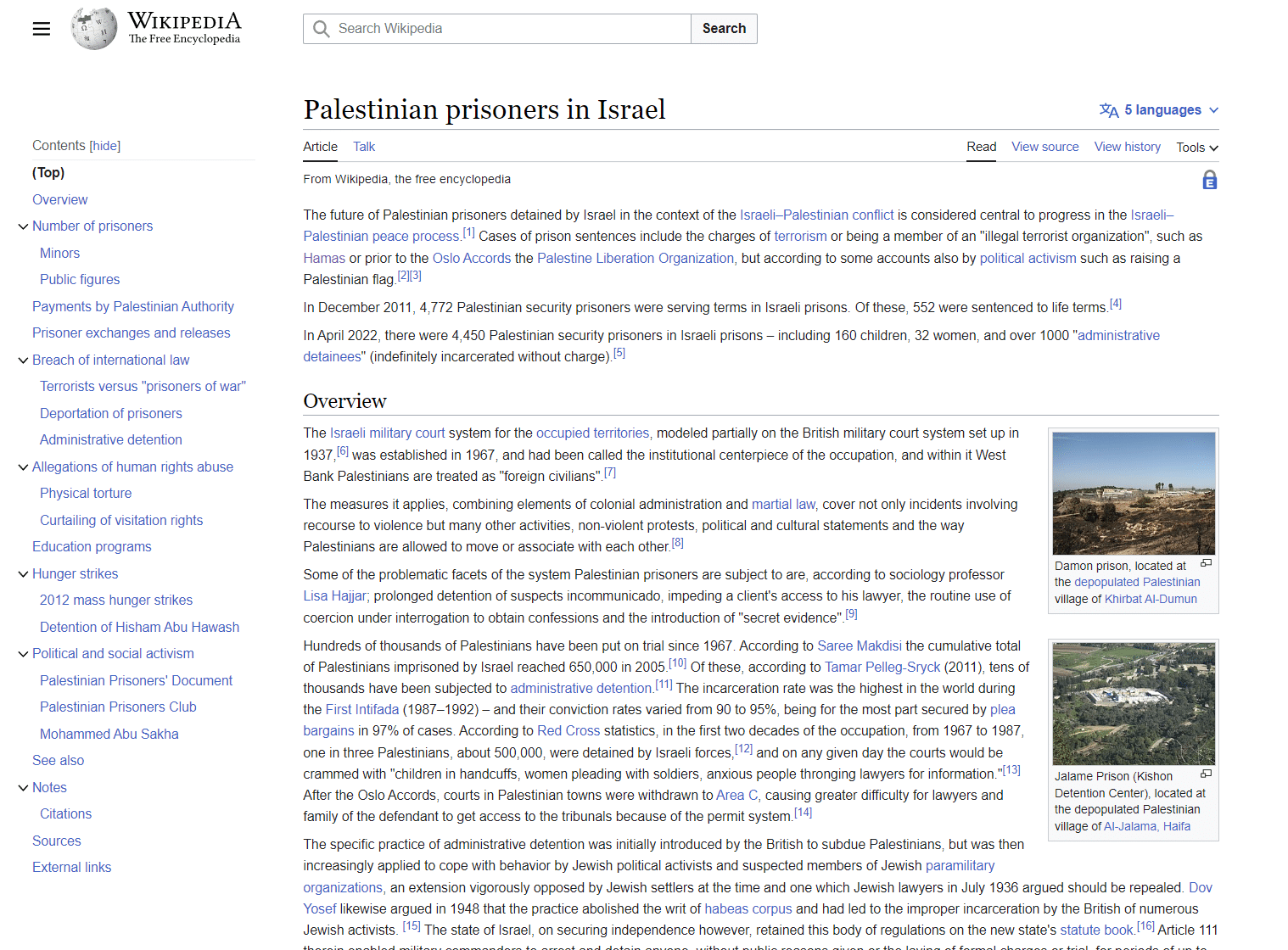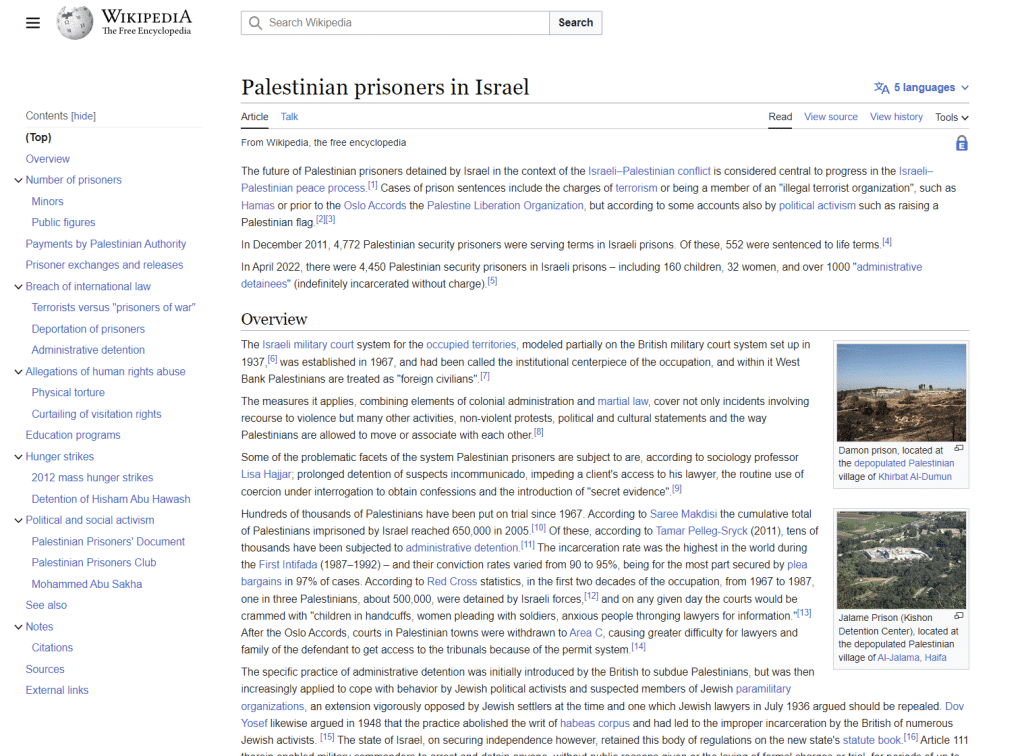 Why Are Jews Being Held Captive by Palestinians?
Israelis, most of them Jews and some Arabs and foreigners too, are being held captive in Gaza by Palestinian terrorist groups, Hamas and Islamic Jihad after being abducted on the 7th of October, this month. During the raid thousands of terrorists, mostly Hamas, broke through the border fence and proceeded to attack around 20 Israeli towns, butchering 1,400 people, raping, mutilating bodies and doing unspeakable things to the civilian population.
Palestinian terrorists also abducted around 200 to 230 (exact number is still unknown) innocent people who never did anything wrong to any Palestinian or Hamas member. These people include elderly women, children, babies and also bodies of the people that were killed were also taken. Not only did they abduct these innocent people but they murdered and tortured their families and neighbors before abducting them. Palestinians even butchered some of the captive civilians after they returned with them to Gaza, leaving pieces of burned body parts, heads, hands and legs in the area near where the fence was breached by the terrorists.
In conclusion, Marc Louvet the New York director of VanEck investments firm thinks ther is some kind of moral equivalent between Palestinian terrorist prisoners and Jewish children and babies abducted during the most violent act done by mankind against Jews in this century. Will the abducted Jews and Israelis be slaughtered in the Gaza strip by the terrorists? Are the women being raped? Are the children being tortured like thier families and neighbors were in the southers towns of Israel during the Palestinian terrorist rampage? We don't know, and that is why we are putting up posters.
Marc, you should be ashamed of yourself.