AP, CNN, NYT, and Reuters' Photojournalists Capture October 7 War Crimes
According to the latest report published by news outlet HonestReporting, Hamas fighters did not document the October 7 attack alone. Some of the war crimes were captured by photojournalists based in Gaza. Notably, these journalists are said to be working for top media houses CNN, Reuters, the New York Times, and Associated Press.
Following the photojournalists' presence at the infiltrated Gaza-Israel border on the day of the attack, several ethical questions have been raised. Did they notify the media houses about the attack? Was their presence coordinated with the Hamas terrorists? These questions remain unanswered.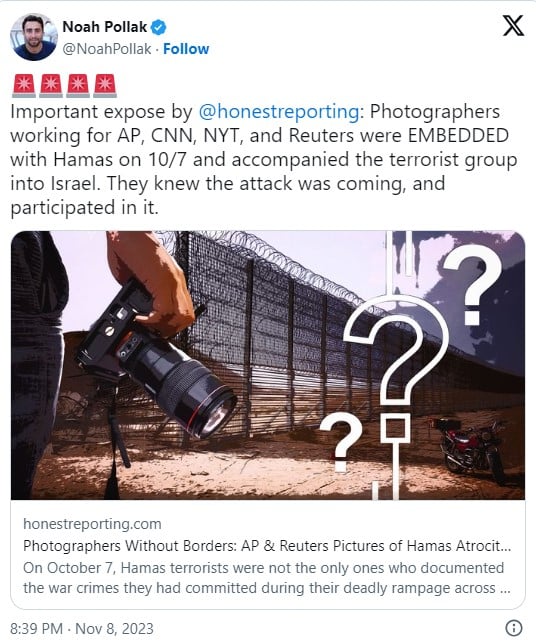 Associated Press: Photojournalists or Infiltrators?
Photos shared on the AP website from the Gaza border on October 7 are credited to four individuals: Hatem Ali, Ali Mahmud, Hassan Eslaiah, and Yousef Masoud. Eslaiah, who works for CNN as well, entered the Israeli territory and then captured images of a burning IDF tank and Hamas fighters invading Kibbutz Kfar Azza.
The freelancer also shared the photos on his X account with an Arabic caption that read, "Live from Israeli settlements." However, Eslaiah has since removed the tweet. Now, there is a photo of him and Hamas leader Yahya Sinwar making rounds on X.
Masoud, Mahmud, and Ali also entered Israel just in time to take more photos of the terrorists and the abductions of several people. Mahmud took pictures of a truck ferrying the body of Shani Louk, a German-Israeli tattoo artist.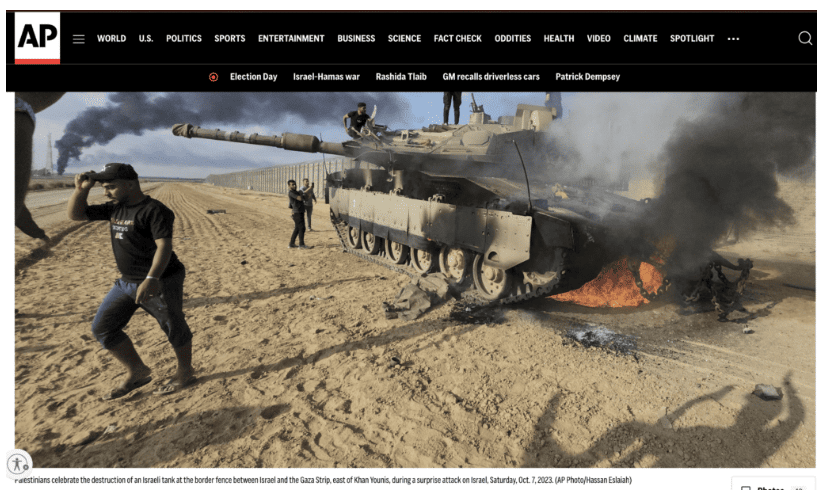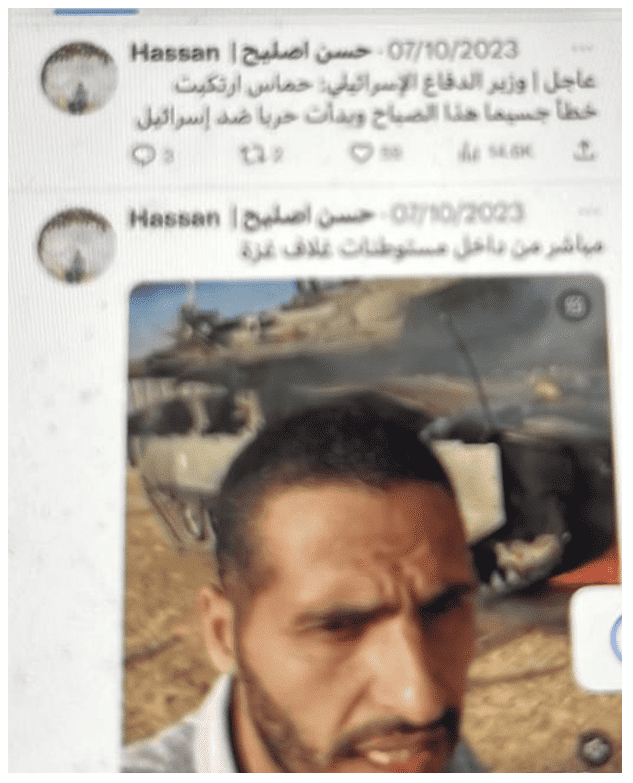 Reuters Labels Photos Taken at the Gaza Border as "Images of the Day"
On October 7, Reuters published photos from two freelance photojournalists, Yasser Qudih and Mohammed Fayq Abu Mustafa. The pair also arrived in time at the Gaza border to document the Hamas infiltration. The photojournalists took images of the terrorists kicking the body of an IDF soldier dragged out of the burning tank. Surprisingly, these horrific photos were labeled as "Images of the Day" by Reuters.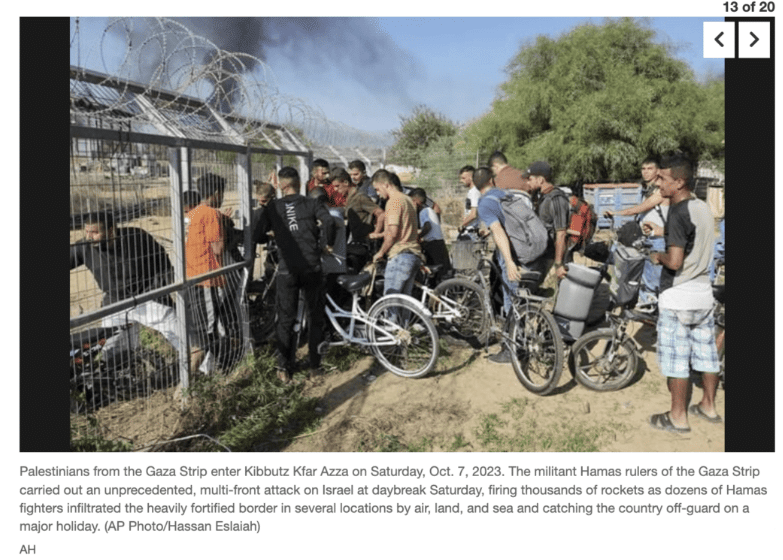 With all said, it is difficult to assume that the freelance photojournalists happened to be at the Gaza border without coordinating with Hamas. Still, the big question remains: did these international news outlets know about the infiltration?