IDF Delivering Supplies
The IDF has delivered supplies including incubators to the Al Shifa hospital, after Hamas blocked the medical staffs from picking up the supplies themselves from 300 meters away from the hospital grounds. In the 30 seconds video below, the IDF soldiers can be seen unpacking the supplies from a military armored vehicle and bringing them into the hospital.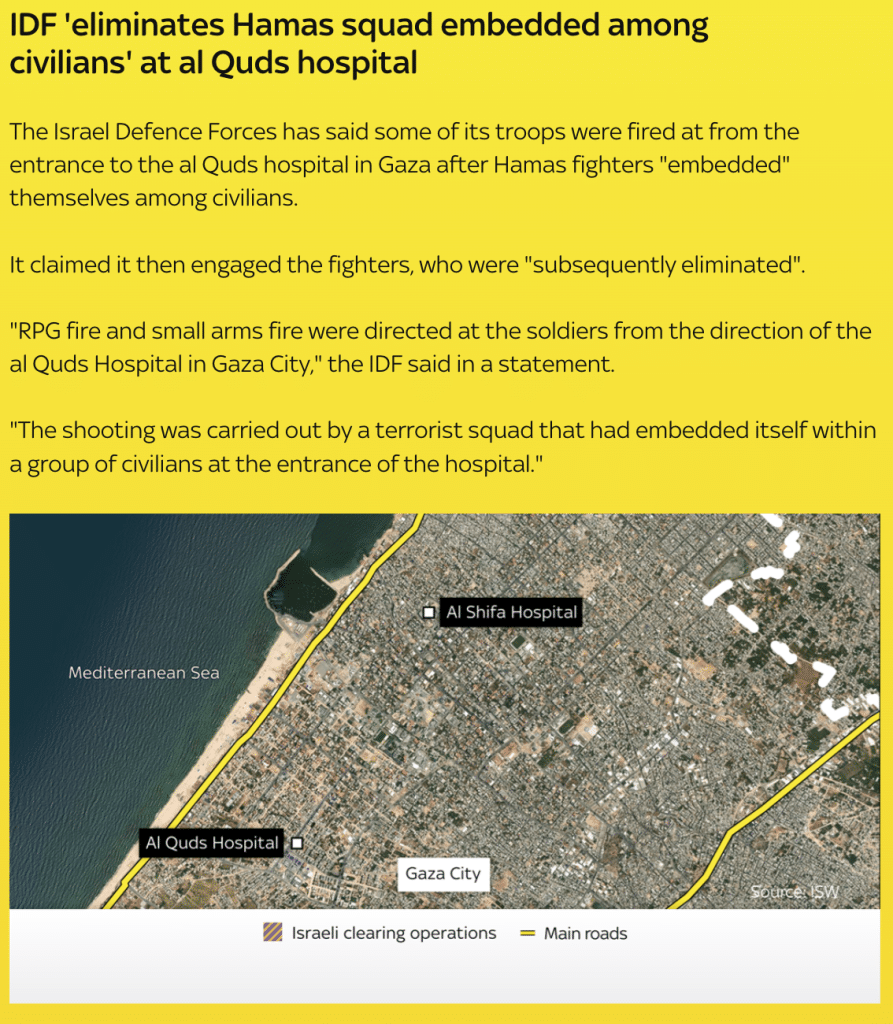 Source: news.sky.com
Entry and Search Operation
Israeli military personnel entered Al Shifa, Gaza's largest hospital, on Wednesday, conducting thorough searches in the building, including its rooms and basement. The operation, aimed at locating Palestinian Islamist terrorists (Hamas), has raised international concerns regarding the safety of numerous civilians trapped within the hospital.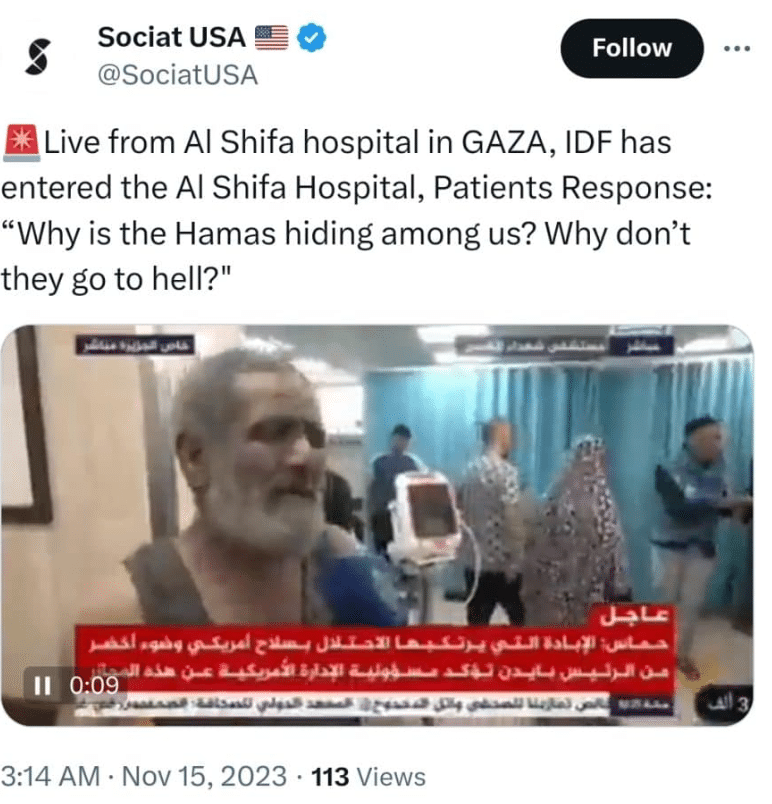 Al Shifa: A Strategic Target
The focus of the Israeli incursion has been on Al Shifa hospital, where Hamas established a significant operational base in tunnels underneath the facility. The Israeli military discovered weapons and terror infrastructure within the hospital's compound, following a confrontation with militants outside the premises. Videos of the weapons and infrastructure can easily be found online or on or website in other articles. You can also find videos of Palestinian Islamist terrorists firing at IDF troops and vehicles from within the hospital compounds.
Israeli Prime Minister's Remarks
Israeli Prime Minister Benjamin Netanyahu lauded the successful encirclement and eventual entry into the hospital by Israeli forces. He emphasized Israel's operational reach within Gaza, declaring that there are no safe havens for Palestinian terrorists in the region. The IDF troops experienced no resistance or issues with the hospital's civilians, patients, or staff during the operation.